February 1, 2022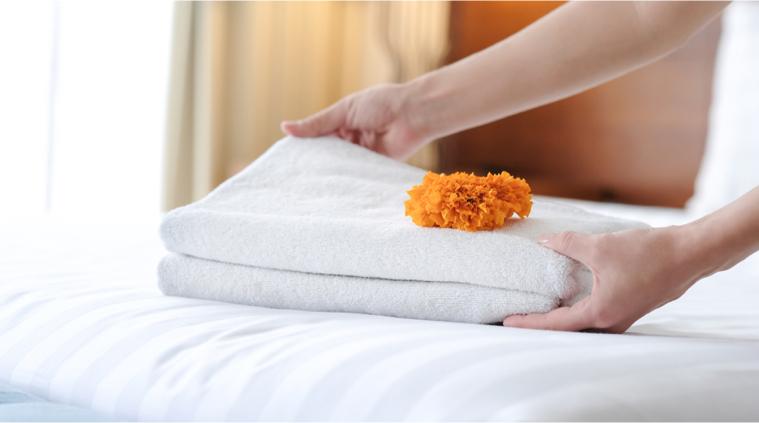 When you're responsible for hotel supply procurement, it's natural to focus on product cost. After all, the impact of cost on your bottom line is easy to calculate and immediately obvious. But the relationship between product cost and profitability isn't so obvious.
And when it comes to hotel industry profitability, it isn't solely about product costs. But it is about the money—where it comes from and where it goes, both day to day and over the long term.
For example, if your laundry program is degrading linens at an accelerated rate, you're losing money on frequent replacements. If your carpets need a day or two to dry after cleaning, you're losing money renting a room or even an entire floor. If poor housekeeping procedures are causing bad online reviews, you're losing money through lower bookings. And if your staff has to work longer hours to correct that problem, you're losing money paying overtime.
Your supplier partners should be helping to reduce product costs, of course—but more importantly, bringing you solutions to help you take in and hold onto more money. For example, consider these scenarios: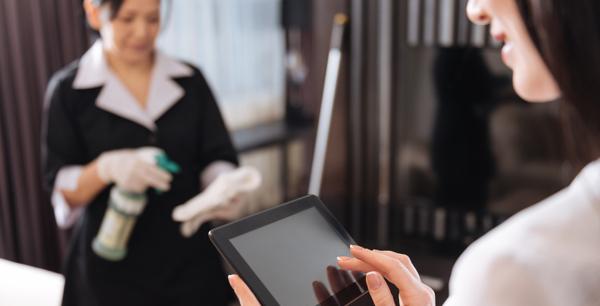 A quarterly housekeeping training session can save time, and potential errors with each room cleaned.
Housekeeping training is a cost, but mistakes and inefficiencies can be far more expensive. High turnover and rudimentary English skills are common among housekeeping staff. A quarterly housekeeping training program that's sensitive to the needs of your staff and the particular features of your hotel can help you retain staff by providing a sense of teamwork and the satisfaction of a job well done.
Effective training in housekeeping best practices can also overcome language barriers by providing hands-on experience with the cleaning tools, chemicals, and methods used for each task. It can help protect and prolong the life of linens, carpets, artwork, and other assets. Above all, it can help bring return business and positive reviews by ensuring that guests experience your hotel at its best.
A few minutes saved cleaning each room can add up.
Five minutes saved may not seem like much. But if it normally takes 30 minutes to clean a checkout room and 20 minutes to clean a stayover room, that's a time savings of 17 and 25 percent, respectively. What can your room attendants accomplish with that extra time? The increased productivity can help ensure that every little room detail is perfect—enhancing guest satisfaction, increasing return business, and improving hotel reviews, while minimizing the need to pay over time.
And saving that five minutes per room can be easy. For example, North American offers a cleaning program that provides efficient and effective cleaning for the entire room using only two chemicals and one air freshener. So housekeeping staff spends far less time managing and switching out the chemicals on their carts. We also offer a carpet cleaning program that can have rooms back in service in a matter of hours, not days. And we can recommend many other opportunities for saving time and minimizing hotel indirect costs.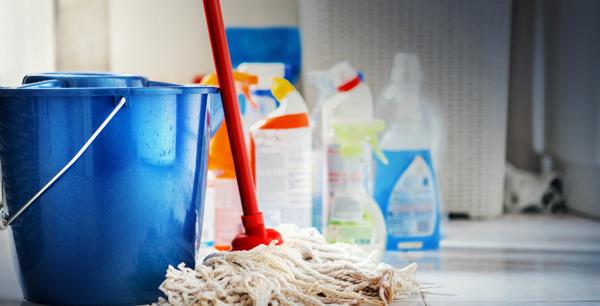 A full audit of your property, including areas of chemical storage, can prevent expensive OSHA citations.
It may sound trivial, but improper chemical storage and labeling can lead to big, unnecessary expenses. If an OSHA inspector finds something as seemingly random as a spray bottle with a green trigger containing a blue chemical, you could be paying a large citation for having an improperly stored and labeled product.
Plus, if the wrong product is used before OSHA catches the mistake, it could even cause expensive harm to inappropriate surfaces or create a safety hazard for staff. Regular facility audits, including "back of the house areas," can also help you to rectify issues before they become problems, consolidate unnecessary products to free up space, optimize housekeeping efficiency and simplify onboarding of new staff.
Specifying the right materials for each job can save money while improving reliability.
Again, it may not seem like much, but something as simple as right-sized can liners can add up to big savings when multiplied across all the rooms and applications in your hotel. It's not uncommon for hotels to choose one-liner size and gauge for multiple receptacle sizes and uses. But that can lead to unnecessary waste—not to mention an untidy appearance—when can liners are too big or thick for the application. Or it can lead to damaging spills and expensive cleanup when they're not big enough.
The same principle applies to many disposable products across your operations, and a thorough audit can discover all kinds of savings opportunities you may not have considered. In the case of right-sized can liners, we've helped customers save 15 to 25 percent in terms of both costs and wasted materials going to the landfill.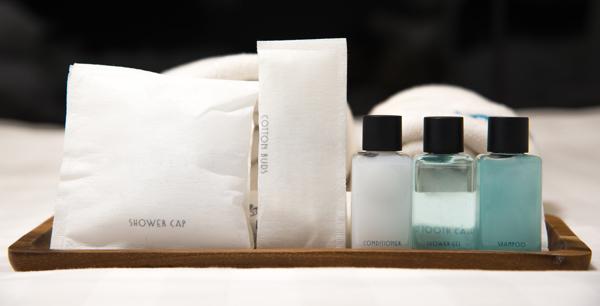 A little more spent for luxury products can elevate your image and profitability.
It's important to carefully consider your hotel's image and clientele to avoid over- or under-spending, but the right touches can make a world of difference in your reputation, bookings, and profitability. Luxurious towels, high-quality tissues, fancy soaps, unexpected amenities—these are the details that guests notice, remember and talk about. A little touch of luxury brings repeat customers, positive reviews, increased occupancy, and improved hotel profitability through more favorable room rates.
There are many more examples you can discover for your own business. They all add up to more money on your bottom line.
Hotel supplies aren't just a commodity and your distributor's expertise matters. Make sure you partner with a knowledgeable distributor committed to improving hotel profitability through optimum product selection and usage.
Because it's not only about the costs. It's really about the money.