November 20, 2019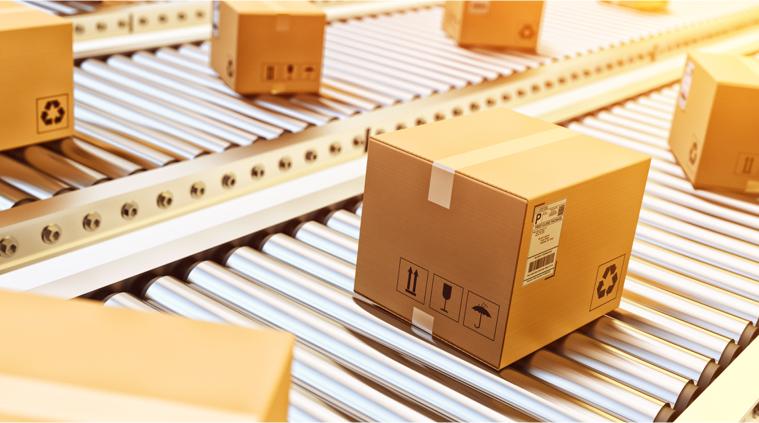 Online bargain hunting, no-frills retailers, the boom in private label: All these trends and more are creating enormous pressure on brands to lower their total costs.
Although the Great Recession officially ended 10 years ago, consumers who learned to prioritize price in their buying decisions haven't forgotten that lesson. And with the ease of finding the best bargain online or in-store, they're paying the lowest price possible with every purchase—boutique or budget.
Manufacturers need to compete on price while demonstrating the sales volumes necessary to win limited shelf space. And they need to do it all while protecting their already-thin margins—which means squeezing every penny out of their processes that they possibly can.
One part of the manufacturing and distribution process that's ripe for significant cost savings is secondary packaging.
The world's largest retailers are leading the way.
Mega retailers that rely heavily on secondary packaging have recently been taking strong cost-cutting measures to minimize the overall costs of moving products from the manufacturing line to the end consumer. Beyond cost savings, they're also pressuring suppliers to help reduce waste and meet new sustainability goals while improving packaging functionality in relation to the form and value of each item.
For example, Amazon has instituted a new packaging regimen for its vendors that will accomplish several cost-saving, sustainability, and customer-satisfaction goals.
Some of the new requirements include using mailers rather than boxes for small items, right-sizing boxes for the contents, and providing adequate protection against damage. Packages must be ready to ship without the need for additional packaging, must be easy for the consumer to open, and must be recyclable.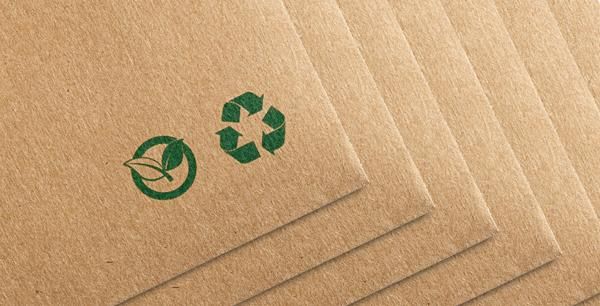 Cost and compliance pressures are pervasive.
Packaging has always contributed substantially to the material, labor, and transportation costs of bringing products to market. The pressure to reduce these costs is motivation enough to reevaluate every aspect of both primary and secondary packaging.
Now, the pressure is even greater as new compliance requirements are being brought to bear at the brand level (through contractual requirements), the channel level (through heightened competition and cost control) and industry-wide (through waste-reduction, sustainability, and other requirements, both at the point of origin and final destination).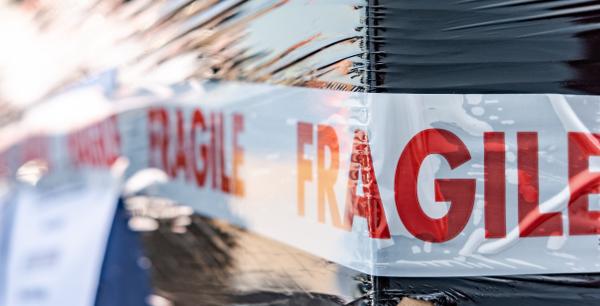 Your suppliers can help you win.
With the right partnerships, you can reach your cost and compliance goals. But make no mistake about it: Time is of the essence. In the race to beat your competitors to the finish line with more affordable, protective, usable and sustainable packaging, we offer these RACE guidelines:
R — Responsibility
Make sure your suppliers and distributors take responsibility for the whole load. The integrity of the package is the most important consideration for shipping in the most cost-effective manner.
For example, down-gauging film to save money could end up costing more if packages fail en route. Unnecessarily oversized packaging can mean wasted materials, fewer products per pallet and truckload, and higher overall freight costs.
Failure to understand local recycling requirements can lead to the unnecessary landfill usage.
Responsibility means a supplier who knows how to choose the optimal packaging products for each product.
A — Automation
Automate processes appropriately to reduce product and labor costs.
A focus on minimizing packaging product costs while overlooking the much greater savings that can be achieved through automation is the very definition of "penny wise and pound foolish."
For example, applying film by hand is not only labor-intensive; it may also increase the gauge of the film you need to use to ensure suitable stretch and containment.
Periodically evaluate the latest automation technologies, how those technologies can best be used to streamline your processes and the cost/benefits of adopting them.
C — Calibration
When calibrating processes, focus on performance specifications over material specifications.
Any shipping challenge has multiple solutions. Too often, manufacturers take the easy course of specifying what they've always used before. But that approach fails to account for product variances from an unreliable supplier, or for opportunities to save money with an optimized packaging design devised in collaboration with a more innovative supplier.
Packaging should be calibrated, tested and validated as a complete, safe and cost-optimized solution—not as a collection of individual components.
E — Expectation
Expect your suppliers and distributors to provide complete visibility into indirect as well as direct costs.
Many manufacturers don't know what they're spending on indirect packaging costs. They don't understand the contributions that their supplier can make to more efficient and cost-effective packaging by product category. They don't have the data they need to report on corporate sustainability.
Your supply chain partners should be providing detailed reporting and analysis on these topics and more.
The RACE is yours to win.
Remember those three-legged races you ran as a kid? Everyone faces the same challenge, but even the strongest individual runners can stumble. To win, it takes a well-matched partner, moving in perfect coordination from.
Make sure your supplier is doing everything it can to help you win the RACE, from start to finish.