The West Team's Deven Eastridge Gives Abused, Neglected Children a Chance at a Better Life
When children hear the rumbling engines at Mount Saint Vincent's Children Home in Denver, they have hope for a better road ahead. As the kids excitedly hop on motorcycles, they leave their abusive or neglectful families in the rearview mirror. "They can come from crack houses; they can come from places where the mom and dad are not taking caring of them, abuse in the family," said Deven Eastridge, a senior sales consultant for our West team.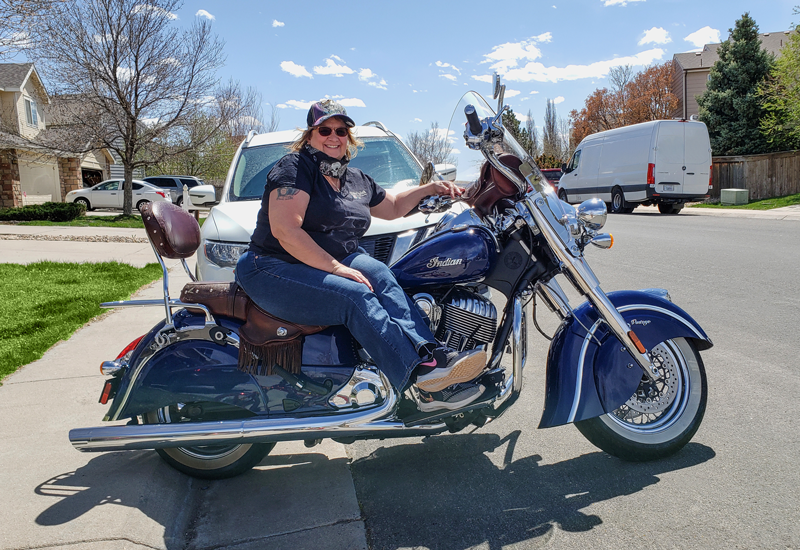 Deven has turned pain into purpose at the children's home. Over the years, she's organized eight poker runs for the non-profit organization, raising between $1,500 and $5,000 at each event. A poker run is a fundraiser where participants ride to various stops and collect a playing card at each location. Then, the player who builds the best poker hand wins. However, thanks to Deven, the real winners are the boys and the girls.
"We had one little girl; all she wanted was a blue motorcycle to drive up. Well, it just so happens I drive a blue Indian 2014 Vintage, and I was the first one to pull up on the blue motorcycle, and she just screamed in excitement, and it just made me feel so good," said Deven.